My interest in painting started at school where exhibits at the local Slough Arts Festival encouraged me to choose Art as one of my 'A' Level subjects where I achieved an 'A' Grade Distinction. Sadly the realities of Grammar School life steered me away from Art College – but since then my fascination with cars (that started much earlier with 'car car' allegedly being one of my first words – along with a strong memory of a Morris 1000's rasping exhaust note as it changed down!) helped me create over 650 car paintings to date.
I've been a Member of the Guild of Motoring Artists for 30 years and have exhibited with them throughout the UK, Europe and the USA. I've played an active role in developing and running The Guild since 1996 becoming their Administrator, then elected to Chairman from 1998 until the end of 2007 and more recently another stint as Administrator.
Achievements include being  runner up in an 'Autocar' competition to design a modern MG in 1985, produced various works for 'Enjoying MG', other designs and logos including the Guild's, the 1992 Christies International Historic Festival Programme front cover and assorted material.
I was a runner up in the 2000 Grand Prix Sportique Motoring Art Competition.
Commissions, artwork, calendars and motoring event posters from Porsche, Chesil Sport scars, Jaguar Land Rover Switzerland, Austin Healey regional clubs and members, have provided regular work, with further commissions coming from the commercial world.
Locally I've successfully developed my Olney Christmas Cards, Jigsaws and Calendars, business material and wedding cards. For a number of years I've donated my images to the Newport and Olney Lions Town Calendars and provided logos and material for Olney Classic Car Club.
In 2019 I took up the volunteer role of Gallery Manager for the Three Hares Gallery at the Cowper and Newton Museum, Olney.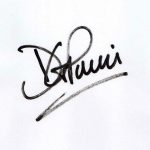 MORE FROM THE OLNEY ART COLLECTION